For Global Intelligence Lifetime Members Only
Exclusive Event Invitation:
Jeff Opdyke's "Mastermind #002"
(Coming Virtually in August– Get your FREE pass below)
Dear Reader
I'd like to make you a special invitation... an invitation I rarely make.
If you accept this special invitation, I'll give you Global Intelligence, for life, with no more renewal fees.
What's the catch?
Well, there are two.
I'd like you to clear your schedule for a live, virtual event to be held in the next few weeks.
I call this event the Mastermind.
And it is not available for all Global Intelligence members.
Only a small group of VIP Global Intelligence members get access.
Why the exclusivity?
Because this Mastermind is live... uncensored... and will feature special guests from the Global Intelligence Network – a group that includes Ronan McMahon, the overseas property expert who's been a part of hundreds of real estate deals worth billions of dollars... highly placed bankers... financial journalists... and thought leaders of every stripe.
If you want to be "on the inside" of Global Intelligence... then this is the event to attend.
It's also 100% free to a small group of Global Intelligence readers, known as the Lifetime Circle. The Lifetime Circle is kind of the club within the club.
It's a likeminded group of individuals who want to maintain control over their own finances and freedoms... A group of people who see the value in what Global Intelligence provides a little more clearly than the rest...
For readers like that, I have a special deal.
Join the Lifetime Circle and you get:
...Jeff's Global Intelligence Letter, included, for life (a $1,490 value)
>> This includes your Crypto Intelligence Library, your daily Field Notes newsletter, and more...
...A free pass to Global Intel's Mastermind #002 (due later this year) (a $99 value)
...Jeff's Library, including digital editions of his books Into Nomadistan, The Freelancer's Guide to: Czech Republic, and Replay: Your Second Chance to Invest in the American Dream.
...The Savvy Retiree Collection – 12 special digital reports including 27 Inspiring Retirement Secrets, Online Incomes Made Easy, The Savvy Book of Travel Secrets, Jumpstart Your Next Best Chapter ($408 value)
...The Passport Book, by former Congressman Robert Bauman, JD (13th edition). In this 751-page digital edition, you'll get the details on just about every second passport and offshore residence option available to you. If you're concerned about safeguarding your wealth, or just want to "keep your options open" in our increasingly chaotic age... this monster of a resource, written by former Congressman and lawyer, is the definitive resource you need. (a $79 value)
...The Jeff Opdyke Global Reader, a digital edition of Jeff's best-of travel and investing writing. You'll discover ideas like investing in emerging markets or collectible coins, as well as Jeff's personal travelogues from destinations such as Ghana or Corfu, Greece. (a $59 value)
...The Global Intelligence Wire, a monthly service in which Jeff and his lead analyst parse the media chatter to find the biggest stories you need to care about (they're seldom the ones that get the big headlines)... (a $99 value)
...The Field Manual, an in-depth manual for getting the most out of your Lifetime Circle membership.
Plus! The Quarterly Wealth Advisory (a $400 value!)
You'll also receive Jeff's Quarterly Wealth Advisory, an International Living, VIP-only publication about financial and wealth protection opportunities that you won't see anywhere else. Recent issues include:
The Coming Inflation Threat: Fortify Your Financial Security with Gold and Silver Today
Buy and Hold: The Long-Term Winners in the Marijuana Market Today
The Top 10 Asset Protection Mistakes and How to Avoid Them
Decoding the Crypto Market
How to Make the Holy Grail of Retirement Income Work For You
The Quarterly Wealth Advisory brings together both Jeff's Global Intelligence Network, as well as International Living's network of experts, to offer you unparalleled access to the best ideas in wealth generation and protection.
Past experts have included international entrepreneur and author Mark Morgan Ford... asset protection expert Mark Nestmann (formerly of the Ron Paul Letter)... frontier market specialist and government consultant Kim Iskyan (now at Stansberry Research)... international real estate expert Ronan McMahon... and many more...
Access to these experts could cost you hundreds... if not thousands of dollars...
And Quarterly Wealth Advisory is valued at $400 a year...
But as a Lifetime Circle member, it's yours for free!
All told, a Lifetime Circle membership comes with a membership fee of $2,821 $299...
The only other investment is a small $24 yearly maintenance fee to keep your membership status current.
If you're the kind of reader I think you are... a reader who, like me, understands the scale of the opportunities and challenges ahead of us...
Then I'd really like to see your name on the list of new Lifetime Circle members (and I'll look forward to seeing you at our Mastermind #002 in the next few weeks, too!).
But Lifetime Circle isn't just about what you're getting...
...it's also about what you're not getting! That is – you will never pay another annual renewal fee for your Global Intelligence membership.
Over the years that means HUGE savings.
Even better, as a lifetime member you are shielded from any future price hikes.
It's a fact of business – sometimes we have to raise our prices in order to deliver the kind of research our customers expect.
Lifetime Circle members are protected from any and all price hikes.
You are the VIPs of the Global Intelligence world... and we treat you like it.
Of course, not everyone is a good fit for Global Intelligence.
It's kind of like buying a high performance car. For some people... it's just too much power.
So if you find that to be the case (or if you find it's not for you for any other reason), I do not want to keep your money.
That's why...
This Offer Comes with a Risk-Free Guarantee:
Try Out Lifetime Circle for 30 Days...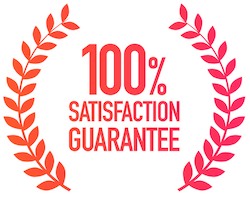 ...If It's Not For You, We'll Refund Every Dime As If It Had Never Left Your Wallet...
You can try everything out... risk-free for 30 days.
Not for you? Call our helpful member services team (say hello to Helen for me) and you'll get a prompt refund.
Sound good?
Then join me. I really hope to see your name on the VIP list.
Simply fill out the order form below to start your membership…
SECURE ORDER FORM
Step #1: Confirm Your Membership
Step #1: Enter Your Email Address
Order Summary
Cart Subtotal:
Qty:
Shipping price:
Order Total:
*Order maybe subject to tax
Step #3

: Enter Your Payment Information