Secure Order Form
You are just one small step away from getting all this…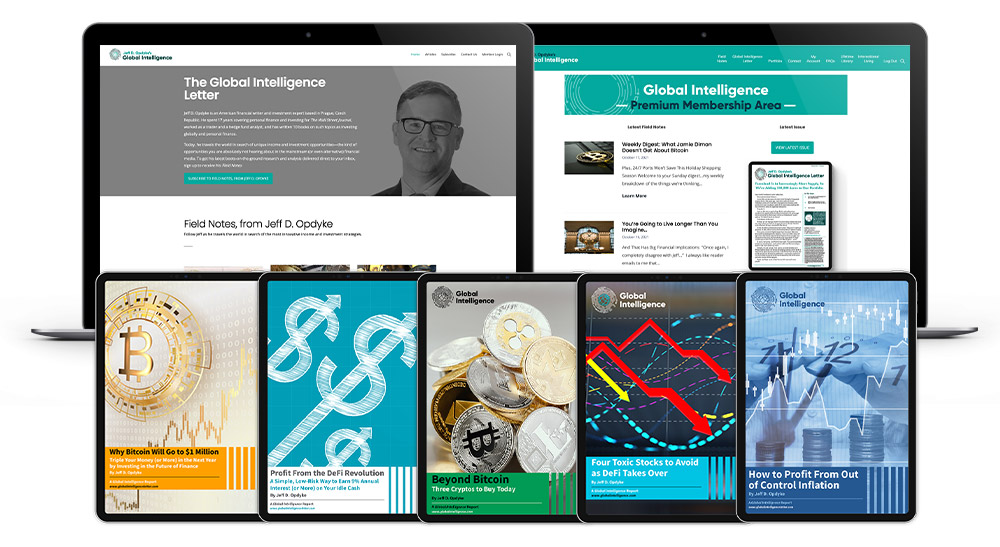 You are living through one of the most dangerous and exciting times to be an investor in decades. We're living through a critical moment in history: the death of the old money system… and the emergence of the cryptoconomy.
You've seen how I'm responding with my own money. Last year I sold 90% of my stocks. And I've been investing more and more capital in the decentralised cryptoconomy.
One look at some of my open positions shows you how that decision is playing out:
4,320% on Cardano since May 2020… 633% on VeChain since November 2020… and 5,761% on Dero since June of 2020.
While those gains are extraordinary and rare, I believe I've really only scratched the surface…
The cryptoconomy is flourishing into a fully-fledged alternative financial system… and delivering the kind of returns most people never make in the legacy system.
You can already trade Apple, Tesla and many other big Wall Street stocks via the cryptoconomy. (A stake in the company behind this alternate stock market would have turned every $100 staked into $88,741 in just two years.)
This is your chance to profit from the NEXT opportunities that are emerging right now.
The good news is, you're in exactly the right place to get everything you need to capitalise on what's happening at the best price possible.
It all starts with your 90 day trial of my monthly newsletter, Global Intelligence.
Global Intelligence is your in depth guide to the biggest trends shaping your wealth today.
And right now there's nothing bigger than the emergence of the cryptoconomy.
Global Intelligence is your guide to what is easily the biggest story of our lifetimes – the emergence of a whole new money system… and the collapse of the 'legacy' system…
In these monthly reports, I'll track this story in real time, along with unique opportunities you are absolutely not hearing about in the mainstream (or even alternative) financial media.
I'll also share a model portfolio of stocks and other investments you can make for protection and profit potential.
And when you start your trial, you'll get instant access to FIVE special research reports I've put together:

Why Bitcoin Will Go to $1 Million, which contains everything you need to get started investing in bitcoin and why I believe bitcoin will go to $1 million by 2027.

Profit From the DeFi Revolution, showing you how to increase your investment income by 61x or more in 12 months, on US dollar pegged investments.

Beyond Bitcoin: Three Cryptos To Buy Today, naming the three crypto assets to buy today to profit from the rise of the cryptoconomy.

Four Toxic Stocks To Avoid as DeFi Takes Over, naming the four stocks you should avoid like the plague.

How To Profit From Out Of Control Inflation, showing you several smart ways to profit from rising inflation.
And don't worry about the cost.
A year's subscription to Global Intelligence costs just $149.
But you can get your first year for just $49. Just select the offer that's right for you using one of the buttons below.
And if you're on the fence – there's one more crucial thing to keep in mind…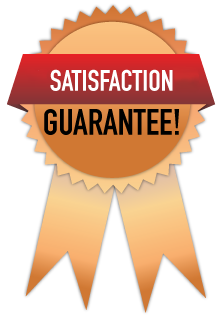 Please Accept My THREE-MONTH Satisfaction Guarantee
Take a full three months to look everything over. If you love what you see, do nothing. If you decide, however, you've changed your mind during those first 90 days, just let us know. You'll get a full refund. And you can still keep everything I send, no questions asked.
All you need to do to accept my special invitation is agree to try Global Intelligence right now. To do that, simply fill out the simple form on this same page.
And then click "Order Now".
It's that easy. You'll get everything you need sent to your right away by password protected PDF.
I'm looking forward to our time together ahead, and I hope I hear from you very soon.

Jeff Opdyke
Editor, Global Intellience
October, 2021
Your Best Subscription Options
Review Your Subscription
Step #1: Enter Your Email Address
Order Summary
Cart Subtotal:
Qty:
Shipping price:
Order Total:
Step #3

: Enter Your Payment Information