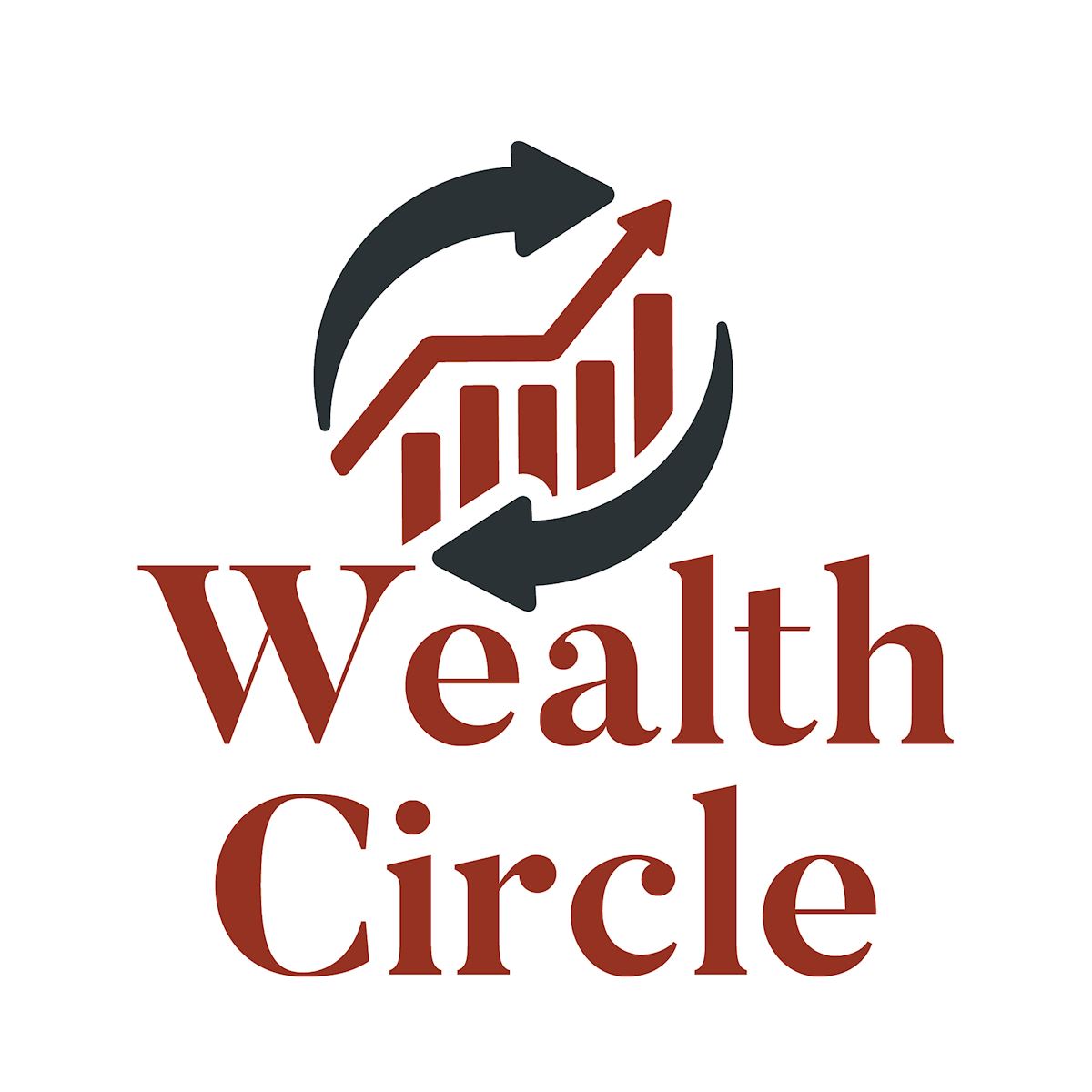 The Wealth Circle is Your
Ultimate Wealth-Building Resource
When you become a Wealth Circle member today, you automatically receive Real Estate Trend Alert for life as well as a forever-membership to our Global Intelligence Lifetime Circle, helmed by personal finance and investment analyst Jeff Opdyke.
You'll never pay another renewal fee for either of these valuable resources.
Plus, you get four more special bonuses that absolutely must be in your wealth-building library.
I'll go through all the details of each of these resources so you can see how this all plays out and why it makes so much sense.
Let's start with Real Estate Trend Alert...
Lifetime Access to Real Estate Trend Alert.
Never Pay Another Renewal Fee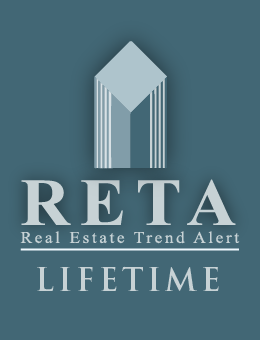 An important benefit of your Wealth Circle membership is that you automatically receive Real Estate Trend Alert for life...
If you're a serious real estate investor, you know it's a pursuit that's not just "one-and-done." It can sometimes take weeks...months...before the stars align and the perfect deal comes along.
Ronan McMahon figures each deal he brings to the table has been a year or more in the making. Sometimes far longer.
There are countless hours of analysis, research, and travel and the even more countless dollars spent on legal fees, staff salaries, travel, and so on.
That's what it takes to ferret out the best deals and wade through all the due diligence...the back and forth of negotiations...phone calls with developers and government officials...and then, of course, compiling and reviewing all the necessary details and logistics.
The good news is that the volume of opportunities Ronan has in the pipeline today is greater than it's ever been.
But until you start to review them, you don't know which deal is right for you.
Once you the see profits start rolling in, you want to keep going.
That's why some RETA members have been at this more than 10 years now.
(By the way, if you renew your RETA membership annually for 10 years, it would cost you $2,990.)
So you can see how a RETA Lifetime membership just make sense.
It gives you forever-access to RETA, along with a host of valuable RETA VIP benefits—all included as part of your Wealth Circle membership.
These benefits ensure that:
...You never miss a single real estate deal from Ronan, including his "flash" deals. These are one-off opportunities in markets as far flung as Portugal, Brazil, Costa Rica, Mexico, Ireland, and beyond that come across his desk, and that he thinks might be of interest to members.
...You are automatically invited to Ronan's annual real estate event, The Gathering, where you can network with RETA scouts and staff, your fellow RETA members, and Ronan's handpicked group of international developers and real estate professionals. (Tickets tend to sell out fast so having this ensured access is a big benefit!)
...you'll receive free access to his annual VIP-only Formula for Freedom online event, created to help you get "freedom perks" from your international real estate holdings and design your personal path to financial freedom, freedom to travel, freedom from taxes, freedom from restrictions, and more…
...and along with your daily and monthly dispatches of insights and recommendations, you also get access to the full RETA library of how-to books and reports and to Nancy Kiernan, your RETA concierge, in place to answer all your RETA questions.
And remember: As a RETA Lifetime member, you never pay another renewal again, an annual savings of as much as $499!
PLUS, if you act today during the Fast Track Costa Rica Conference, you'll also get an important bonus: complimentary access to Ronan's Project Prosper Video Series.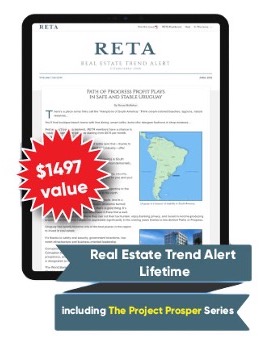 This 6-hour video series is essentially a masterclass in overseas real estate investment.
You'll see real world examples of how the pros go about looking for opportunity in the world's hottest real estate markets today...from bargain homes in Portugal's Algarve...to fire sale deals in Spain...to getting that Pacific ocean view you've always wanted (at an incredible bargain)...
It's truly a one-of-a-kind experience. You would pay thousands to attend such an event with Ronan and his network of experts. Project Prosper is FREE with your Wealth Circle upgrade today.
Lifetime Membership to Jeff Opdyke's Global Intelligence Service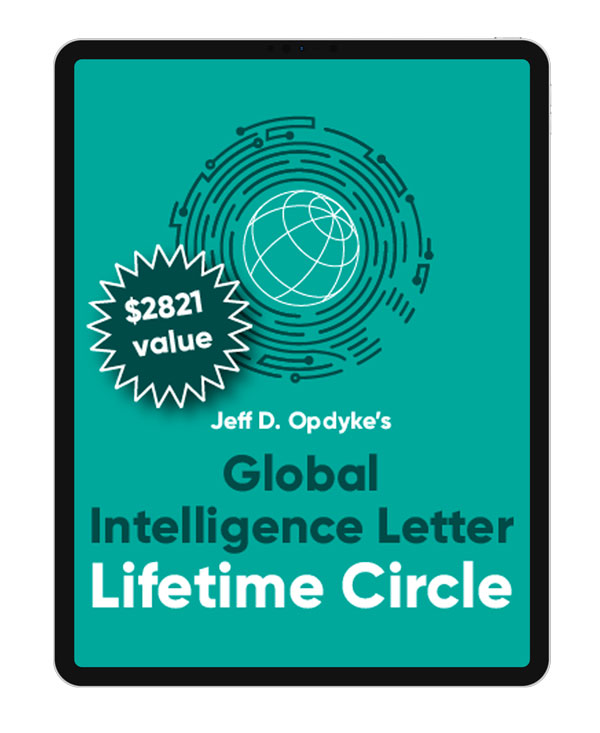 Joining the Wealth Circle VIP also gives you a Global Intelligence Lifetime Circle membership.
It provides you with ongoing intelligence from Jeff Opdyke, an American financial writer and investment expert based in Prague, Czech Republic.
At the helm of Global Intelligence today, Jeff spent 17 years covering personal finance and investing for the Wall Street Journal.
He worked as a trader and a hedge fund analyst and has written 10 books on such topics as investing globally and personal finance.
Today, he travels the world in search of unique income and investment opportunities—the kind of opportunities you are absolutely not hearing about in the mainstream (or even alternative) financial media.
With membership in the Global Intelligence Lifetime Circle, you gain a community of likeminded individuals who want to maintain control over their own finances and freedoms by planting their flags internationally.
If you're interested in increasing your assets and diversifying outside the US dollar—including in fast-growing cryptocurrency markets, and you see the value in having foreign residency or a second passport and in shielding your privacy and your assets from prying eyes, you'll appreciate what Jeff brings to the table.
He will show you how to track the biggest trends shaping your wealth and retirement today.
The Global Intelligence Lifetime Circle includes:
...Jeff Opdyke's Global Intelligence Letter (included, for life), with Jeff's keyed-in insights and advice, recommendations, and more (you can even follow along with Jeff's investment strategies. (a $1,490 value)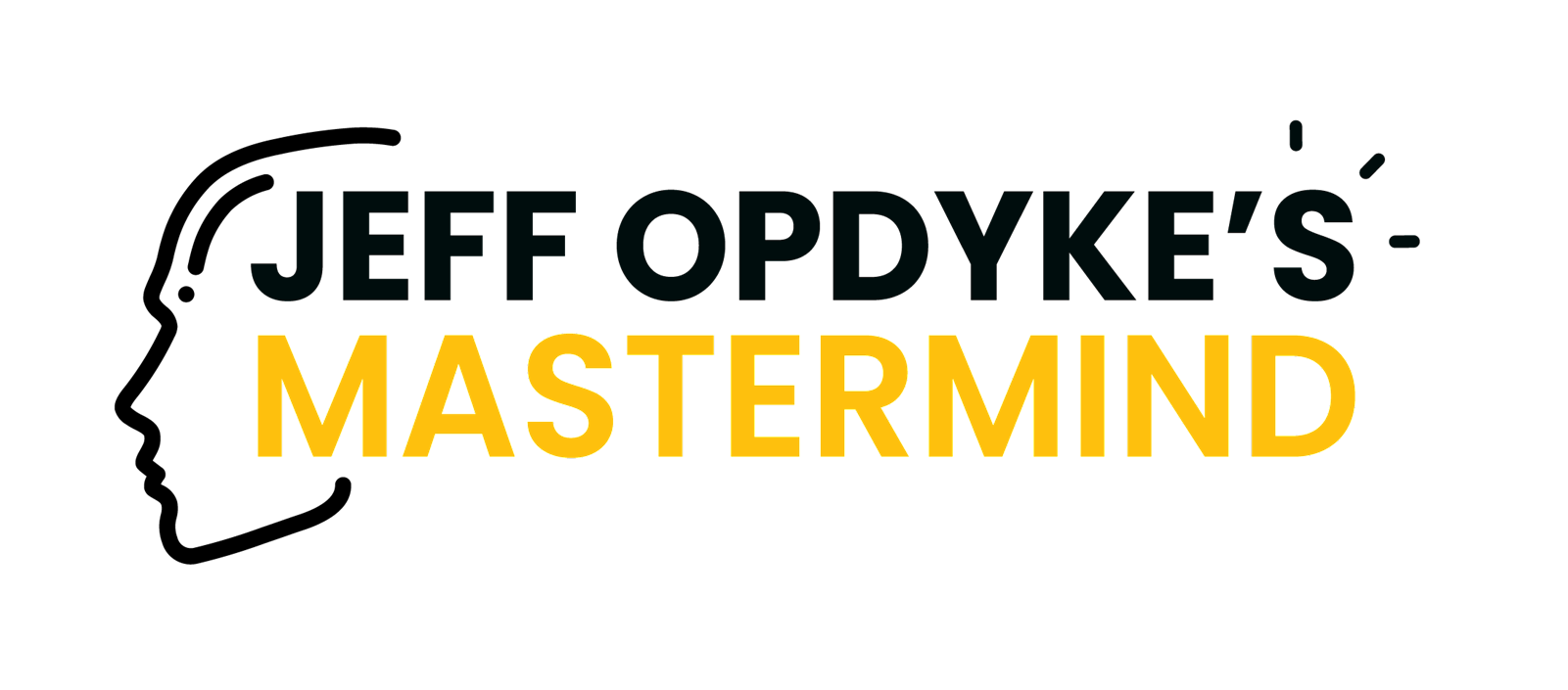 ...A free pass to Global Intel's first-ever Mastermind #001 webinar (coming in August) that will feature Jeff's handpicked financial minds and introduce you to new, diverse ways to grow and protect your wealth. (a $99 value)
...Jeff Opdyke's Library, including digital editions of his books Into Nomadistan: Finding Success as a Digital Nomad; The Freelancer's Guide to: Czech Republic; and Replay: Your Second Chance to Invest in the American Dream.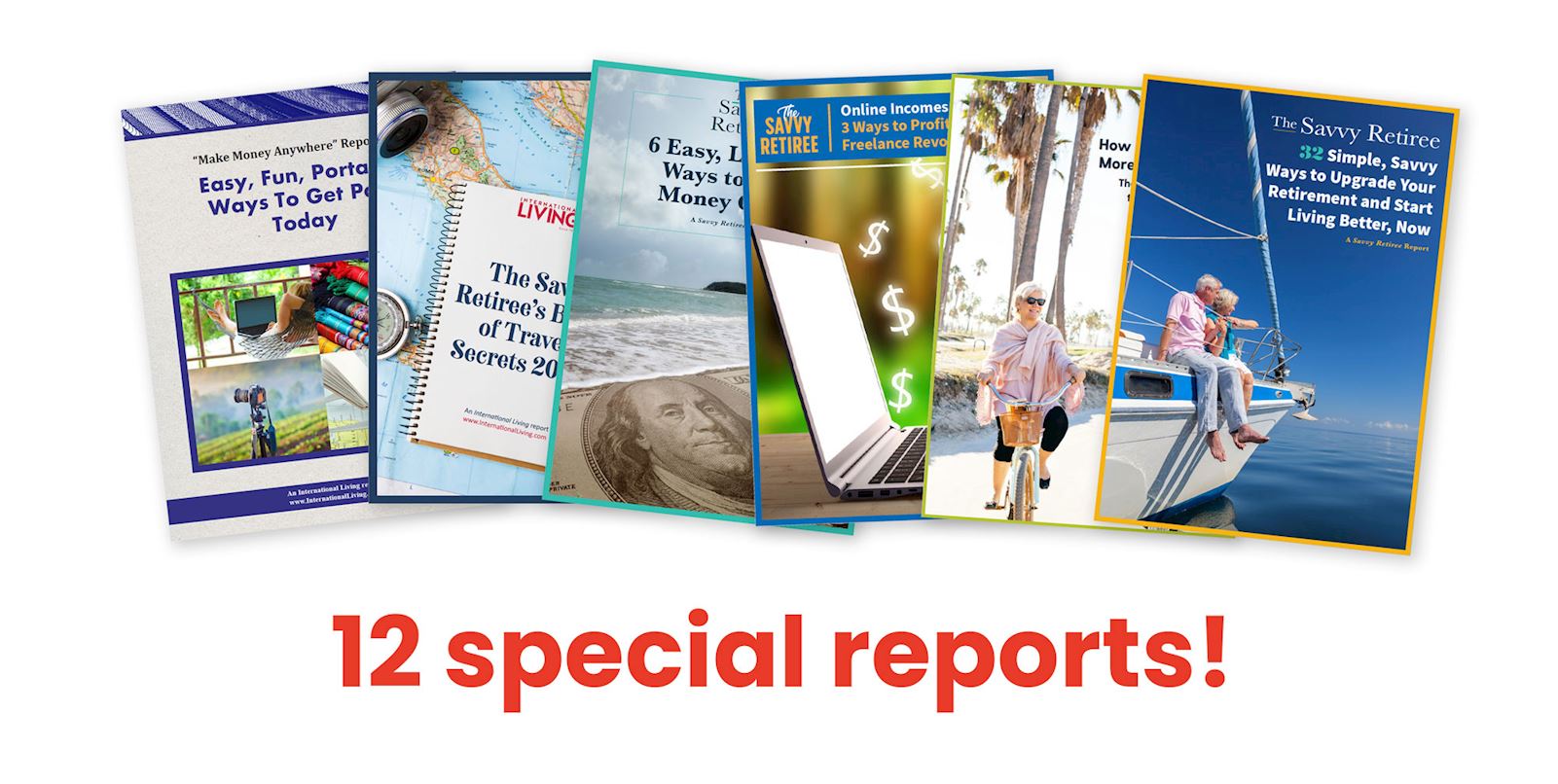 ...The Savvy Retiree Collection—12 special digital reports including 27 Inspiring Retirement Secrets; Online Incomes Made Easy; The Savvy Book of Travel Secrets; Jumpstart Your Next Best Chapter, and many more ($408 value)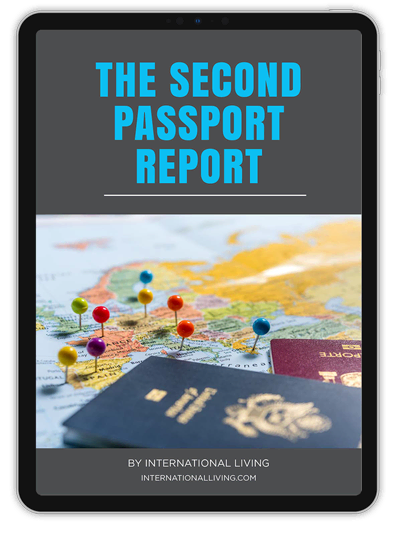 ...The Passport Book, The Complete Guide to Offshore Residence, Dual Citizenship and Second Passports by former Congressman Robert Bauman, JD (12th edition). In this 1,014-page digital edition, you'll get details for just about every second passport and offshore residence option available to you. If you're concerned about safeguarding your wealth, or just want to "keep your options open" in our increasingly chaotic age...this monster of a resource, written by a lawyer and former Congressman, is the definitive resource you need. (a $79 value)
...The Jeff Opdyke Global Reader, a digital edition of Jeff's best-of travel and investing writing. You'll discover ideas like investing in emerging markets or collectible coins, as well as Jeff's personal travelogues from destinations such as Ghana or Corfu, Greece. (a $59 value)
...The Global Intelligence Wire, a monthly service in which Jeff and his lead analyst parse the media chatter to find the biggest stories you need to care about (they're seldom the ones that get the big headlines)... (a $99 value)
...The Field Manual, an in-depth manual for getting the most out of your Lifetime Circle membership.
Plus! Your FREE BONUS (a $400 value!)
You'll also receive Jeff's Quarterly Wealth Advisory, an International Living VIP-only publication about financial and wealth protection opportunities that you won't see anywhere else. Recent issues include:
The Coming Inflation Threat: Fortify Your Financial Security with Gold and Silver Today
Buy and Hold: The Long-Term Winners in the Marijuana Market Today
The Top 10 Asset Protection Mistakes and How to Avoid Them
Decoding the Crypto Market
How to Make the Holy Grail of Retirement Income Work For You
The Quarterly Wealth Advisory brings together both Jeff's Global Intelligence Network, as well as International Living's network of experts, to offer you unparalleled access to the best ideas in wealth generation and protection.
Past experts have included international entrepreneur and author Mark Morgan Ford...asset protection expert Mark Nestmann (formerly of the Ron Paul Letter)...frontier market specialist and government consultant Kim Iskyan (now at Stansberry Research)...international real estate expert and RETA founder Ronan McMahon...and many more...
Access to these experts could cost you hundreds...if not thousands of dollars...
Quarterly Wealth Advisory is valued at $400 a year...
But as a Wealth Circle member, it's yours for free!
Let me show you what else you can expect from your Wealth Circle membership...
Plus, 3 Must-Have Resources That Belong in Your Wealth-Building Library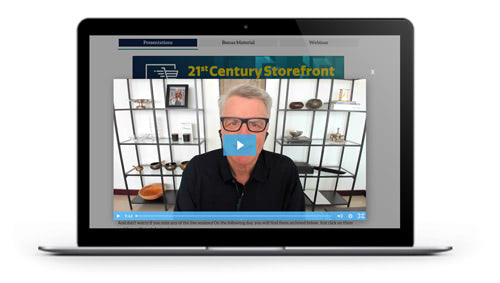 A Masterclass in Online Income from a Guy Who Makes $10,000 a month (while still maintaining his corporate job)—value $399
Ian Bond is not his real name. We can't tell you his real name because in his day job he's a highly successful banker who works at the highest levels of the industry.
After the 2008 meltdown, however, he realized that he never wanted to depend on his salary ever again.
He researched every way to make money online. Using the same strict analysis that he uses for his corporate clients, Ian evaluated every online income opportunity he could. All of them failed...except for one.
In this incredible digital course, you'll discover exactly how Ian sets up the "engines" he uses to generate income online. He reveals every secret. He even gives you real tools you can use to start building your own engines.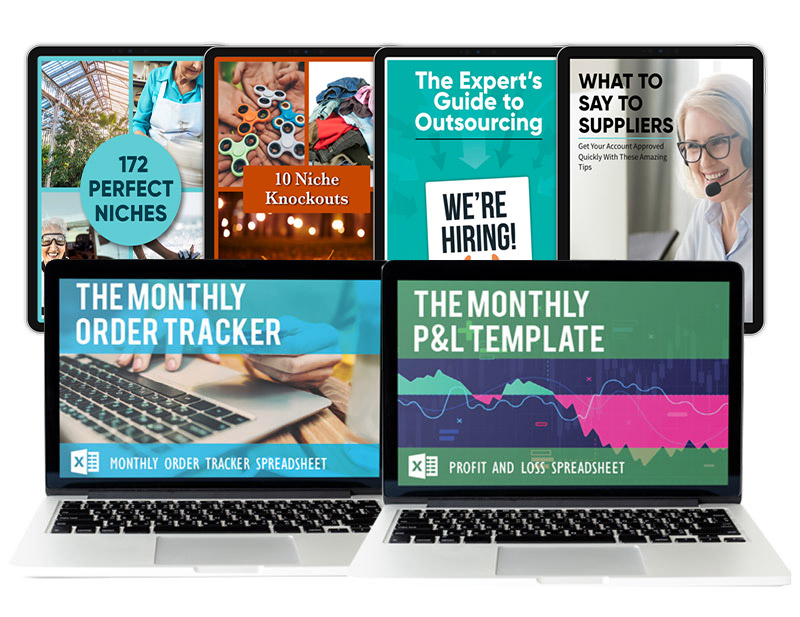 The course is called The 21st Century Storefront: How to Build Portable Income from Anywhere in the World.
It retails for $399. But access comes FREE with your Wealth Circle membership.
But Wealth Circle membership isn't just about stocks or real estate or online business opportunities. It's so much more.
It's about protecting the wealth you have.
For instance, did you know that you could be missing out on up to $108,700, tax-free, every single year?
The wealthiest Americans know the ins and outs of the tax code. Why shouldn't you?
That's why we're including this 280-page book on making the tax code work for you.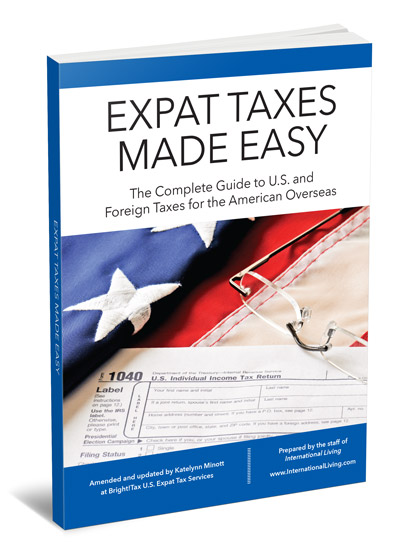 Expat Taxes Made Easy: The Complete Guide to US and Foreign Taxes Overseas—value $300
This book contains so much information, including when it makes sense to use a foreign corporation (pg. 95); 9 ways to defer taxes (pg. 89); how to exclude $250,000 on the sale of a home overseas (pg. 82); and an entire chapter on "Dealing with the IRS" (see pg. 112)...
But one of the best bonuses you'll receive as a member of The Wealth Circle is the book below...
Investing for a Rich Life...No Matter Where You're Starting Out, by Mark M. Ford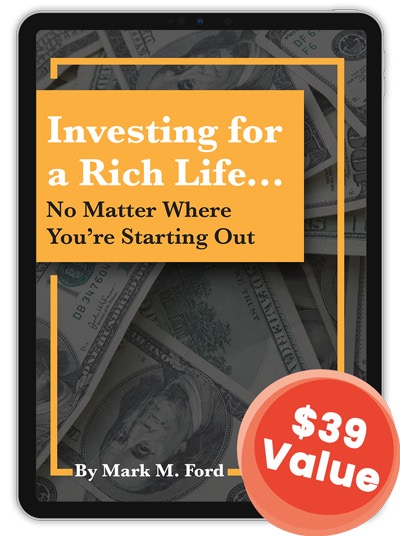 Did you know that there are 4 essential stages of wealth creation? Which stage are you at? Depending on the answer, you could be going about building wealth for your retirement all wrong.
In this condensed book, written in plain English by international entrepreneur and author Mark Ford, you'll discover things like...
Mark's single greatest insight about building wealth if you're not a Carnegie, Bill Gates, or Jeff Bezos
The biggest challenge to building wealth (no matter which way you do it)
What to do if you're not an entrepreneur and don't want your own business
And much more...
This book is not for sale anywhere. It's not on Amazon. But we consider it essential reading for anyone looking to build wealth or retire within the next decade.
The biggest value from Mark's book is that you can apply his principles to opportunities from the other resources in your Wealth Circle membership... whether it's real estate, stocks, cryptos, or an online business...
Altogether as part of your Wealth Circle membership, you'll get:
Real Estate Trend Alert Lifetime including The Project Prosper Series ($1,497 value)
Global Intelligence Lifetime Circle ($2,821 value)
The 21st Century Storefront: How to Build Portable Income from Anywhere in the World ($399 value)
Expat Taxes Made Easy: The Complete Guide to US and Foreign Taxes Overseas ($300 value)
Invest to Get Rich...No Matter Where You're Starting Out, by Mark M. Ford ($39 value)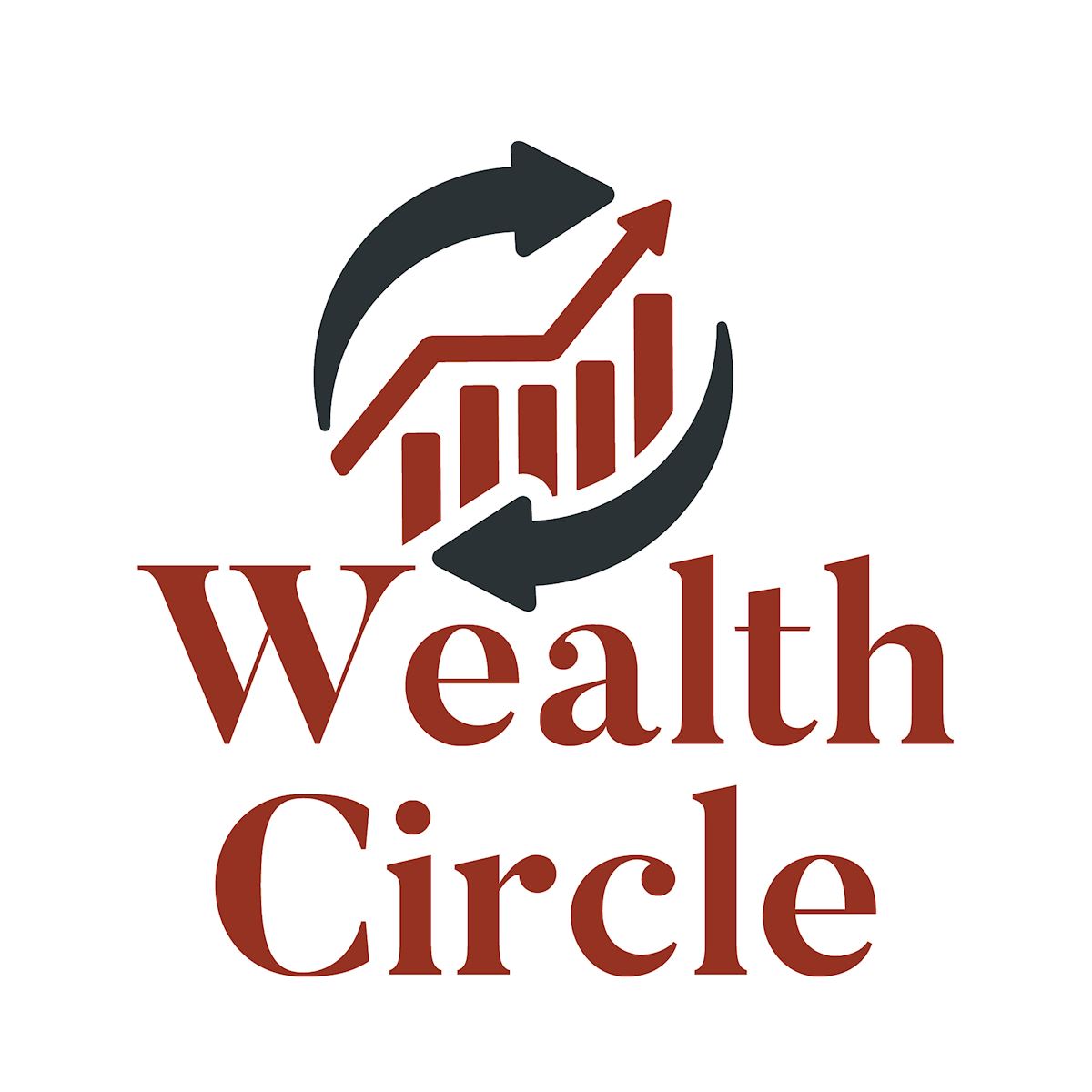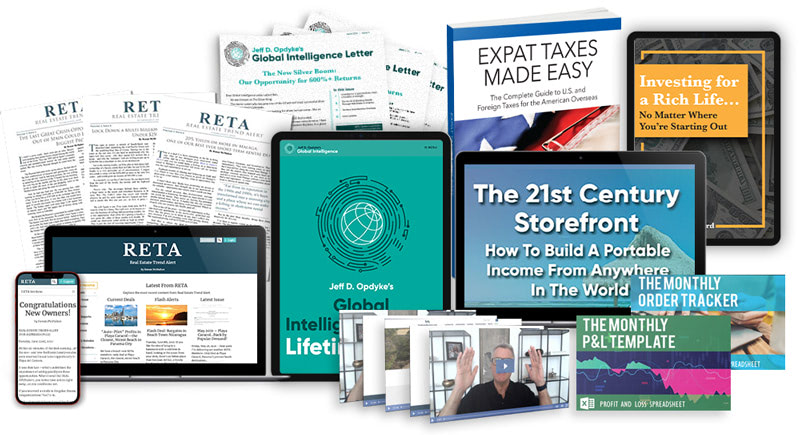 That's $5,056 in total value...
But as a Fast Track Costa Rica attendee, you won't pay anything near that.
→ Today—for all the benefits I listed above—you'll pay just $5,056 $997 for your Wealth Circle membership plus a yearly maintenance fee of $99.
(You will never be charged another renewal fee or rate hike ever and won't be charged for the maintenance fee until a year from now.)
Even better, as with all International Living services, your Wealth Circle membership comes with our rock-solid money-back guarantee...
Your Satisfaction is Guaranteed.
Or Your Money Back.
You can try out everything in the Wealth Circle for 30 days.
And if, within that 30-day period, you decide Wealth Circle Membership isn't for you after all, just let us know and we'll send you a refund on your membership. Any benefits of membership that you've already claimed are yours to keep.
You risk nothing by trying it out. If you're serious about learning how to build wealth, then this is the best value we currently offer.
Simply click below to upgrade to Wealth Circle Membership today and press "Order Now" at the bottom of the page.